Services – both Virtual and/or Face-to-Face
Leadership Coaching
Our coaching focuses on Leadership. Having the right people in the right positions is crucial for achieving results. Your own functioning as a Leader and the effect you have on your direct reports and the organisation as a whole are often overlooked. HFSC will work with you and your team to ensure you get the most out of yourself, each other and your organisation, leading to success. A typical client is a current Executive, a direct report to an Executive, someone who has been identified as a High Potential, or a team made up of the before-mentioned people who want to get better at working together.
Methodology
"Improving leadership effectiveness and business results" underpins our approach to leadership coaching. Leadership excellence is a choice and the best way to encourage and retain top talent is to offer opportunities for them to grow, develop and improve organisational quality. We aid leaders in enhancing their self-awareness, authenticity and ability to relate to others as a means for improved business performance and lasting personal and professional transformation. Our approach is tailor-made to the individual or team.
– Individual Coaching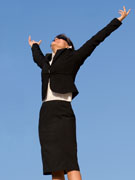 After an initial meeting to establish the chemistry between Client and Coach, the client will initiate The Leadership Circle Profile (TLCP) (https://leadershipcircle.com), a 360° feedback instrument focused on leadership behaviour, with his/her Boss, Direct Reports, Peers and Others. Behavioural interviews may also be conducted at this time. In addition the Client will complete MRG's IDI (Individual Directions Inventory) or the iEQ9 in-depth Personality Assessment (www.integrative9.com) to better understand his/her motivation. Thereafter the Client will be debriefed and 1-3 objectives for the coaching will be agreed; these will be aligned with the Client's Boss. The coaching program will usually involve 1-2 sessions per month over 6-12 months. Real change involves action planning and follow-up. The Client will therefore be continuously held accountable by the Coach throughout the program. 3-way conversations between the Client, his/her Boss and the Coach will be set up at 2-3 months intervals. At the end of the engagement the TLCP will be administered again to establish how much progress the Client has made. In a final debrief and review a determination will be made to conclude or continue the program.
– Team Coaching & Facilitation
Coaching for teams has many of the same ingredients as for individuals; the focus is on coaching the team as one. Instead of TLCP we will use The Leadership Circle Culture Survey (TLCS) (https://leadershipcircle.com) to identify the gap between your current culture and your desired one, as well as how your leadership culture compares to that of other organizations. After the debriefing with our Coach, objectives for the Team Coaching will be defined. A Team Coaching program will usually involve 1 session per month over at least 6 months. Action planning, follow-up and holding the Team accountable are also key ingredients of this program. One of the actions may be for each individual team-member to complete a TLCP (see above).
In addition, we offer a well-proven formula for facilitating Team Development. It usually begins with baseline interviews with team-members that is followed by 1-2 days during which the team works intensely together on getting to know each other better, doing some actual work on what is important for the team, e.g. establishing a way of working, defining or reviewing the team's mission, vision and /or strategy, and providing each other with candid feedback.
Leadership Development
Leadership means setting a direction, inspiring and motivating others to follow, and ensuring implementation of the direction. There are no leaders without followers. Leadership, being a leader, is a choice.
When working with people and asking them to describe what the best leaders they have worked with did and what is was about them (being), it is always fascinating to realize that the traits and behaviors which stand out mostly relate to the so-called soft factors or emotional intelligence, i.e. the ability to relate to others, self awareness, authenticity, system awareness, etcetera. These soft factors are usually very hard to do for many people.
To introduce managers to a different type of leadership style to work on this and improve their effectiveness we offer the 2-days Manager as Coach workshop. Please send an email to info@hfsc.ch to request further details.
Tim Gallwey introduced "Performance = Potential – Interference" in his book "The Inner Game". For managers/leaders who would like to find out what they need to do to be at their best game we offer a 2-days Maximize your Leadership Potential workshop. In this program a 360° assessment is combined with two days of intensive dialogue to address "Interference". Please send an email to info@hfsc.ch to request further details.
Finally, it is our conviction that leadership development is not just a one-time event. Therefore, we a offer a complete leadership development program Leadership is a Choice in which a combination of action learning during focused quality time in workshops with regular coaching interventions will provide clients with the best, measurable return. With this approach the aim is to at least reach Level 3 (change in behavior as a result of the application of what they learnt) of The Kirkpatrick Model, i.e. beyond just enjoying the "training" (Level 1) and possibly learning some new skills (Level 2). The ultimate aim is to reach Level 4 (change in targeted results). Please send an email to info@hfsc.ch to request further details.